Agent Spotlight: Julian Friedman Plans To Take 2021 By Storm
Posted by Kailee Rose on Tuesday, February 9, 2021 at 11:04 PM
By Kailee Rose / February 9, 2021
Comment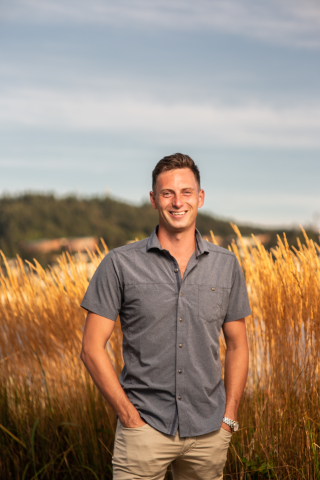 Across 2020, the real estate industry experienced a wild ride. Julian Friedman, the owner of Julian & Company (real estate team powered by The Muljat Group), cracked the code on surviving COVID amidst a tight market. His listings went under contract in an average of 3.4 days and sold at an average of 7.6% over the asking price. These incredible metrics for his 2020 production resulted in Julian being named the Muljat Group's top producing agent and being awarded the Best of Zillow badge for Bellingham. Julian is looking to do even bigger and better things for his clients in 2021.
Also in 2020, Julian softly launched his new team, Julian & Company, which is powered by the Muljat Group. COVID-19 slowed progress down in the construction industry, so the new office space took a bit longer than planned. Julian's team is looking forward to finally moving into our new office space in late February 2021. The next step will be welcoming the community in to enjoy the space once COVID numbers reduce enough for social activities to be safe.
Professional Goal(s) For 2021
Community Service
Beyond knocking it out of the park for his clients as they aim to buy and sell real estate, Julian's other primary focus is to give back to the Bellingham and surrounding community. Therefore, in 2021, Julian aims to dedicate his philanthropic efforts to fundraising for and personally donating time and money to support the local non-profit organizations that address the issues of food insecurity and affordable housing in our local community.
Client Support
Julian also wants to continue his momentum as Muljat's top producer by helping even more home buyers and sellers achieve their real estate dreams. Julian and his team are working hard at producing some awesome tools and resources to help buyers and sellers navigate the process, as well as for homeowners to maintain their investment. Julian reported, " I am really excited to bring these added values to our clients throughout this year."
Industry Roles
Julian also reported wanting to make a strong contribution to the Whatcom County Association of Realtors (WCAR) as a new member of their Board of Directors. In 2020, Julian served as the real estate liaisons on the Whatcom County COVID-19 task force. Through that process, he helped the WCAR produce a video that provided a framework for how the real estate industry was taking steps to protect their agents, clients, and industry partners safe as they participated in the process of buying and selling real estate. Julian looks forward to continuing to provide industry-wide service during COVID and beyond.
Personal Goal(s) For 2021
Julian is happiest spending time in nature with his son, exercising, and exploring our beautiful trails and beaches. Personally, Julian is prioritizing focusing additional time and energy on his health this year and exploring new outdoor spaces. He is also looking forward to the monthly Polar Bear Plunge his team has committed to. He said, "the cold shock on January 1st was like an electric charge. I felt so focused and alive. I look forward to jumping into the sound on the 1st of each month, to renew my focus and energy. It's a great team-building experience and also personally really centering."
Short Thought That Sums You Up!
Julian said that the mantra he tries to live by is "follow your bliss". When asked to explain further he said, "I try to live my life in a way that I am spending my time with people I enjoy and doing activities I find fulfilling. If you love what you do and who you spend your time with, then work becomes a joy and rewarding. The same is true for my personal life. I aim to spend my time in nature and with people that share similar interests."
More About Julian
Visit Julian's website to learn more about his background and to connect with Julian to discuss your real estate goals for 2021. Also, don't forget to follow Julian and the team on Facebook, Instagram, and LinkedIn.
Written by Marci L. Hardy, PhD