Good Earth Pottery - A Longstanding Fairhaven Anchor Supporting Local Artisans
Posted by Kailee Rose on Friday, March 26, 2021 at 12:36 PM
By Kailee Rose / March 26, 2021
Comment
Since 1969, a stroll down the streets of Fairhaven brings you past the ever-changing front windows at Good Earth Pottery. This local shop regularly represents more than 35 curated local clay artists. Whether you are looking for a mug, platter, or display piece, they seem to have something for every buyer in every price range. We asked shop owner and local potter Ann Marie Cooper about her vision for Good Earth Pottery. Read on to discover her pathway to owning Good Earth Pottery and her hopes for its future.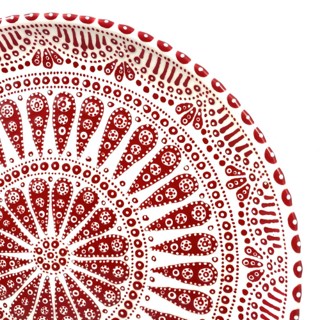 1. What do you love about owning a business in Bellingham?
I love how the Bellingham community is so passionate about supporting locally owned businesses, and I enjoy the rapport I have developed with my repeat customers.
2. Tell us why you chose the location for your business? Location, building, and nearby businesses/ attractions.
Good Earth Pottery has been situated in the same location since it began in 1969, so I didn't choose the location, but I'm so glad the founders did! I love the quirky old Morgan Block Building and all the tenants that give it character and maintain it with such affection. I'm thankful for the large windows that light up the gallery and provide an enchanting view. There's a charm in the historic Fairhaven village of which I never tire. I have a great appreciation for the inspiration and energy of the Historic Fairhaven Association to forge connections amongst the businesses and the greater community.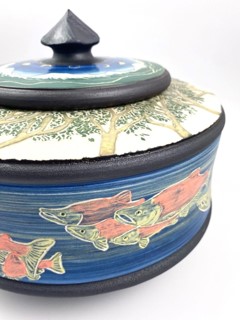 3. What was your inspiration for starting your company?
I did not start Good Earth Pottery, but gladly grasped the reins when they were passed to me several years ago. When I was first hired in 2009, I knew little but an appreciation for pottery. Very quickly I developed a deep love for ceramics as an artistic medium and an integral part of life which I wanted to share with everyone. Working closely on the managerial team of Good Earth Pottery, I knew what I was stepping into as the previous owners decided to retire. I was excited to honor the legacy of an establishment with such a rich history, and to see where I could take it into the future.
4. What are some of your favorite collaborations with other local businesses?
As a gallery representing the work of local artists, the businesses with whom I collaborate are fellow independent artists - 35 of them! I feel honored to help these artists get their pots into the hands of the people who use them, which allows the artists to keep doing what they love for a living.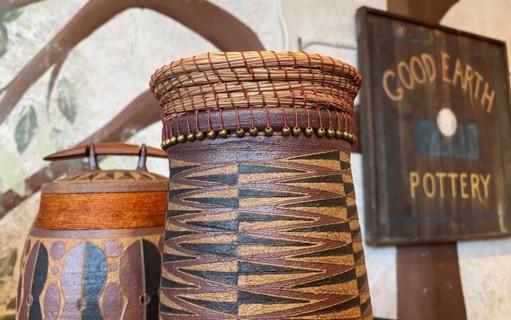 5. How can the community support you and keep your business thriving?
So often I hear from customers, "I always bring my out-of-town guests here!", but that's a lot harder to do right now. We are missing our tourist customers, as well as our locals who aren't ready to venture out yet. However, we do have a website with an online gallery chock-full of wonderful locally handmade pottery. We ship all over the world and offer curbside pick-up. Gift certificates can be purchased online as well, so shopping online for yourself or for gifts and sharing our website with those who'd appreciate it would all be very helpful. Social media support is crucial to business success these days, too. Follow @goodearthpottery on Facebook and Instagram, and please share posts you like--all these small efforts add up to big support in the long run.
JULIAN'S REVIEW
I am an avid supporter of both visual and performing arts. I believe that artistic expression is part of what drives the underlying spirit of a community. I love that Good Earth Pottery has remained an anchor in the Fairhaven community since long before I was born, supporting so many ceramic and pottery artisans. I adore the prayer wheel I received as a gift, made by artisan Chris Moench whose art is on display at Good Earth Pottery. One of the hardest parts of visiting Good Earth Pottery is leaving some items there for other people to purchase. They have so many unique and beautiful pieces that it is hard to not purchase them all. If I had to pick a singular favorite item to give as a gift, their beautiful mugs would be at the top of my list. I encourage you to stroll by and do some window shopping during COVID and once we are free to roam about again, make visiting their showroom a routine event. It's like visiting your own private PNW gallery.