Old World Deli - Bellingham's Best Since 2007
Posted by Kailee Rose on Wednesday, January 20, 2021 at 1:56 PM
By Kailee Rose / January 20, 2021
Comment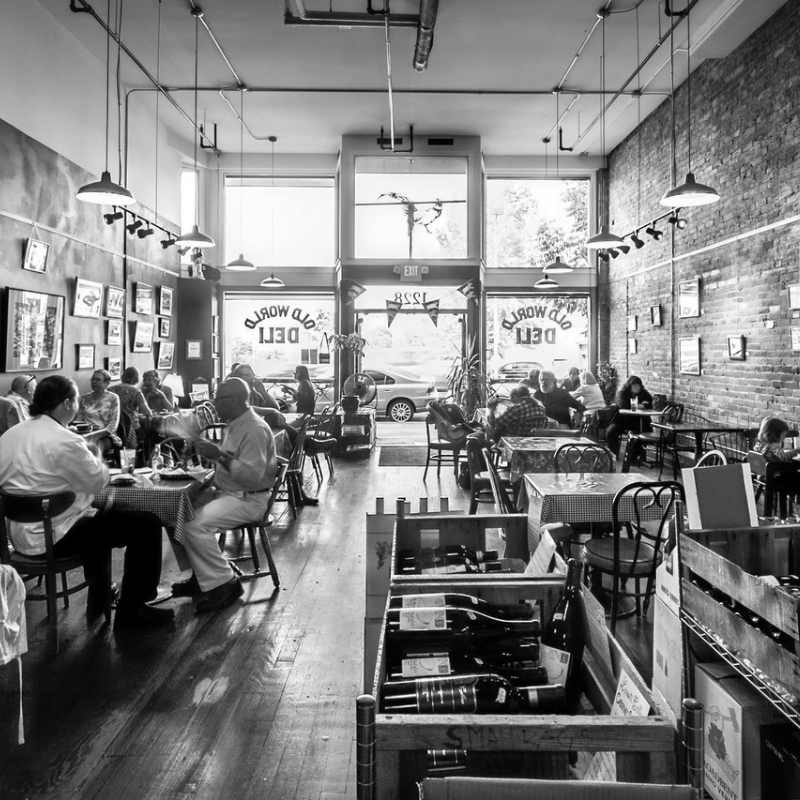 If you are visiting Old World Deli in downtown Bellingham, the odds are you will likely see Julian & Company team leader, Julian Friedman there if you linger long enough. If you don't have time to wait, you can ask most of the team members about Julian and will likely get stories and memories from his visits to the deli and will quickly realize he is a fixture at the restaurant and market. I once asked Julian what the draw was that sent him back to the Old World Deli day after day and without hesitating, he replied, "it's my favorite lunch spot in town!".
Since Old World Deli is one of Julian's landmark dining spots in Bellingham, I wanted to dig deeper into the story behind the business and reached out to one of the owners, Anna. Here is what she had to say:
What do you love about owning a business in Bellingham?
One of the things we love about owning a business in Bellingham is the local community's commitment to supporting small businesses. We opened Old World Deli in 2007, right before the big crash, and in that short time with only six sandwiches on our menu, we created relationships with our customers and gained a following that supported the business and our families through the hard times.
Also, I was in the restaurant service industry even before we opened Old World Deli. Over the past 25 years, I have had the pleasure of serving many people who have followed me to the Old World, which means I still have the pleasure of serving them to this day. Giving good service and loving what you sell makes all the difference. In Bellingham people happily get on board when you stand behind your product and what you do. Old World Deli and our team that keeps it running have been shown so much love and appreciation over the years; it's overwhelming.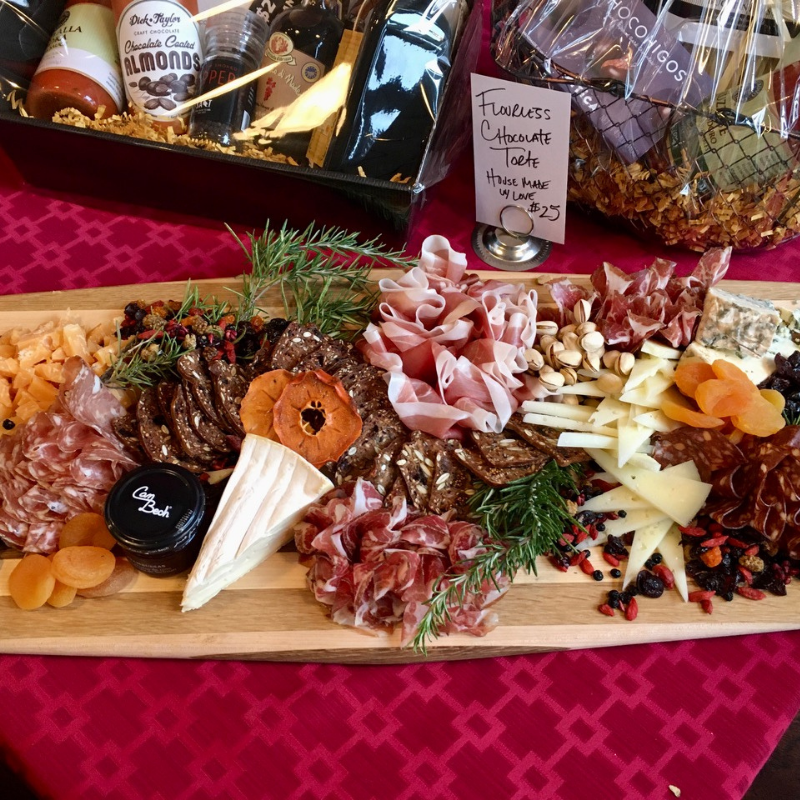 Why did you choose the location for your business?
When we were looking for a site to open Old World Deli, we liked the idea of being downtown. We originally opened where Cafe Rumba is now. While that was a great size for us at that time, there really wasn't much activity on that end of the street and it was across the intersection. Fast forward to 2010, and it had become clear that we needed a bigger space. While out on walks, we had looked in the windows of our current location while it was being built out and dreamed of being in there. We were fortunate that everything aligned and that dream came true. As soon as we got the keys, we started planning the future. The transition from blank slate to where it is now was a much bigger undertaking than we had ever imagined. The only thing in the space at that time was the bathrooms. We had to build out the rest and you know how that goes; there's always a can of worms! In the end, we are so happy we stretched ourselves to make it work. Reflecting back on that day we got the keys to now, it strikes me how vibrant our blocks have become. Things have felt subdued because of COVID, so as you can imagine, we are longing for the pandemic to end and for the community to return to the point that the businesses around us are thriving.
What was your inspiration for starting your company?
Bellingham has a very limited job market. You either have a skill that can get you a specific job or you create your own. We were at a point where I (Anna) was considering going back to school and Chris was at a turning point in his employment situation. We'd talked about lots of restaurant ideas over the time we were together but the deli idea was diverse. It was important to us that we stayed true to the spirit of our name by creating an authentic delicatessen in European fashion. We set it up with the key components: sandwiches, meat & cheese, catering & wine -soon to add market goods and events as well. We continue to pride ourselves on being a place where you can get "hard to find" ingredients to create your favorite dishes as well as enjoy our savory sandwiches, soups, and salads crafted using carefully sourced ingredients with a constant eye on quality.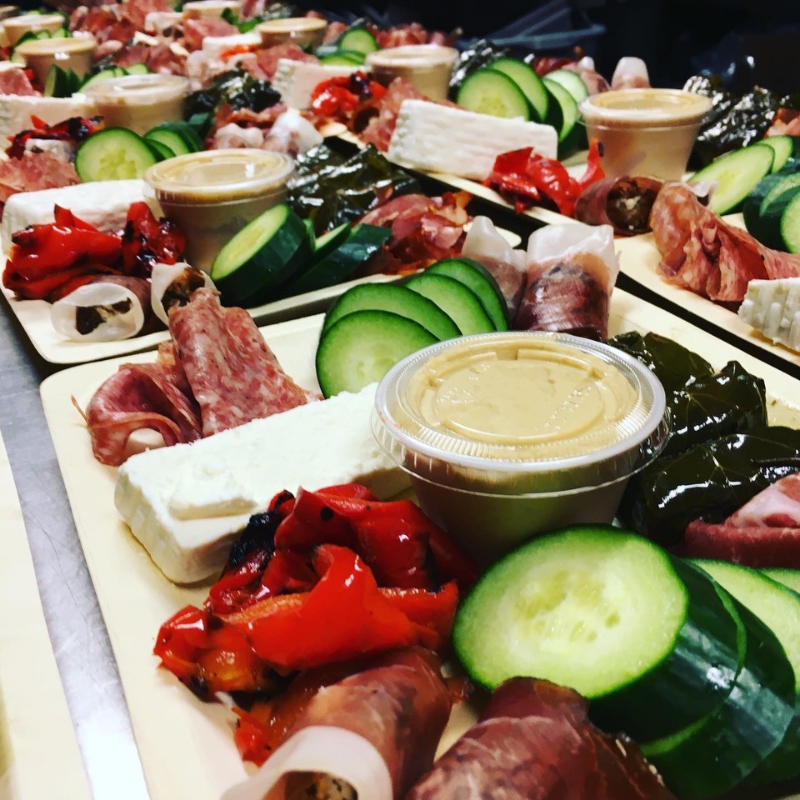 What are some of your favorite past collaborations with other local businesses?
At the beginning of 2020, pre-COVID, we did a wine & cheese event with the WWU Alumni Association that had a fantastic turnout. The event was a ton of fun to host, plus we heard from attendees that it was educational and enjoyable. This summer we collaborated with Harmony Fields for their year-end CSA party. Due to COVID restrictions, they couldn't do their traditional party, so Jessica and I worked out a picnic box including their feta and spreadable cheese with a combination of our Mediterranean and meat & cheese platters. It was a huge hit. Recently we did a trade with a local wedding photographer submitting for Seattle Bride Magazine. I made a meat & cheese board for the dining aspect of the photoshoot in trade for the photos to use on our website. It was awesome to find a synergy where one business could support the other and move us both forward to meet our goals. Truly, our time managing Old World Deli across the years has involved so many special and memorable collaborations. These are just a few that come to mind most recently.
How can the community support you and keep your business thriving?
The biggest thing each and every one of us can do during this pandemic and beyond is to keep buying local any time possible! If you support your local businesses, they can return the gesture and support you. We truly have always felt the love from the community, having been voted Bellingham's best deli every year since we opened in 2007 by the readers of Cascadia Weekly. We have such a great community and have been proudly giving back to nonprofits and fundraisers over the years. We deeply appreciate people who we have donated over the years making the extra efforts to come in and tell us thank you for the years of support and that they wanted to lend that helping hand back our way by spending their dining dollars with us. It really means a lot to know that this is truly a community where we are all on this journey together.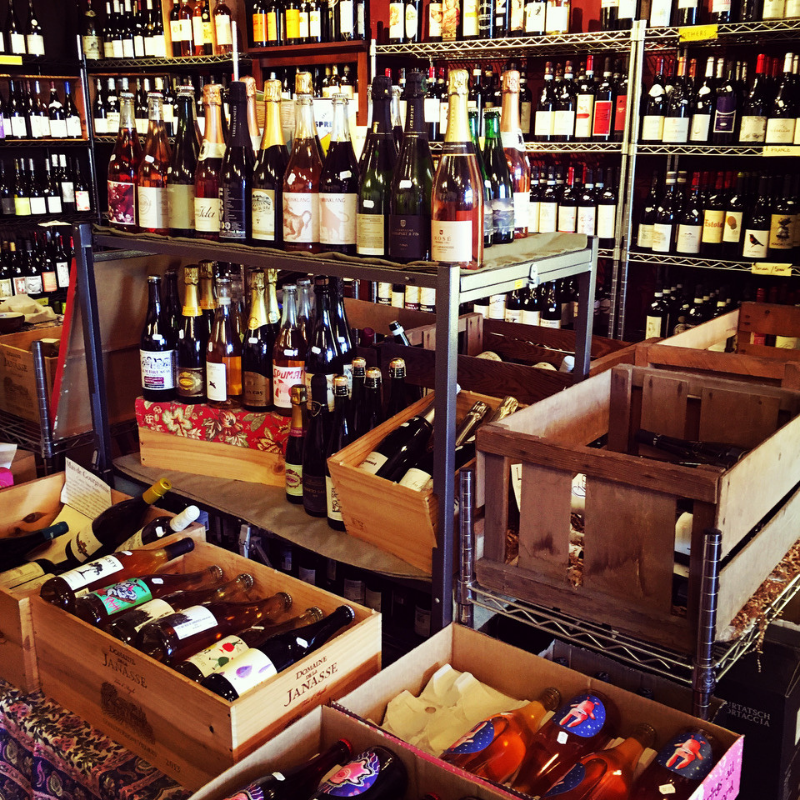 JULIAN'S REVIEW
Old World Deli truly feels like home for me. It is that place I default to when I am not sure where I want to eat. Anna and Chris have created an excellent menu and provide wonderful customer service. Chris is the main maestro behind the back end of the kitchen and curates the wine selection. Old World Deli is my go-to spot for purchasing wine and accouterments, and I love heading there to sample his latest selections with their wine by the glass offerings. I typically order off of their specials menu, the Chicken Cuban sandwich is my first choice, followed closely behind by the K-Pop Reuben. Also, I am always looking for an excuse to add their house-made spicy mustard onto anything I can find. It is delish! Beyond the amazing food and great people, Old World Deli is also a special spot for me because my son loves to go there too, so their relaxed atmosphere and high-quality food is a great option for family time.
Written by Dr. Marci Hardy, PhD