STORIA CUCINA - BELLINGHAM'S TASTE OF ITALY
Posted by Kailee Rose on Thursday, January 7, 2021 at 12:15 AM
By Kailee Rose / January 7, 2021
Comment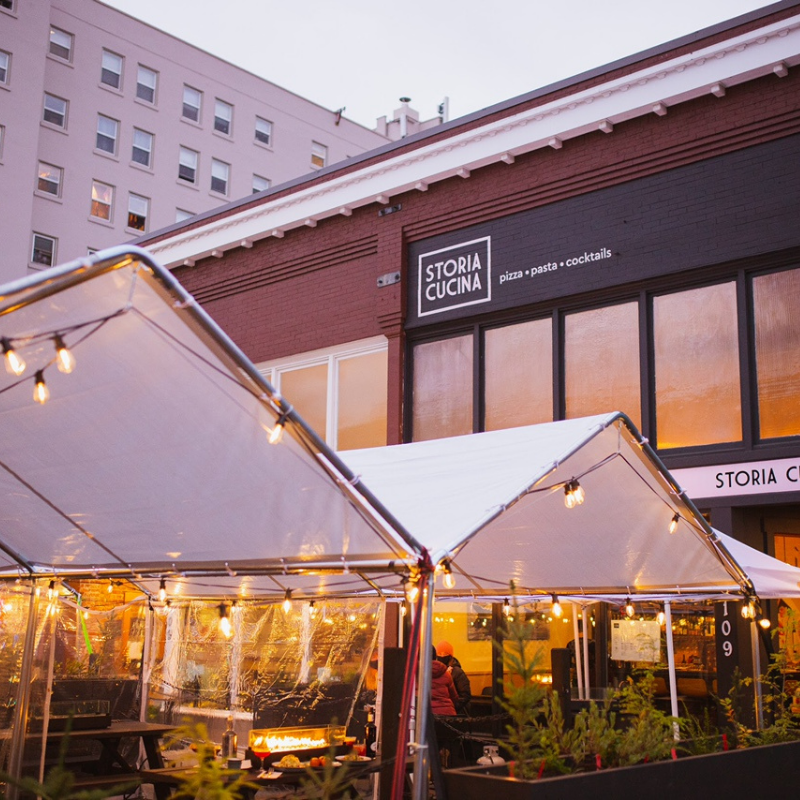 A visit to Storia Cucina never disappoints. In fact, Storia Cucina is a favorite dining spot for the entire team at Julian & Company. They always deliver a fun, lively atmosphere, and use locally-sourced ingredients to create their simple, tasty menu. The Julian & Company team all love the chance to connect and converse, so we also appreciate their friendly, approachable staff and the overall fun vibe of the restaurant and bar.
There are so many things to love about this local spot, but beyond incredible food and atmosphere another near the top is the dedication to the community and its customers shown by owner and chef, Jonathan Sutton Cicotti. We had the opportunity to interview Jonathan and dig into the why behind Storia Cucina and his philosophy as a business owner. Here is what we learned from Jonathan: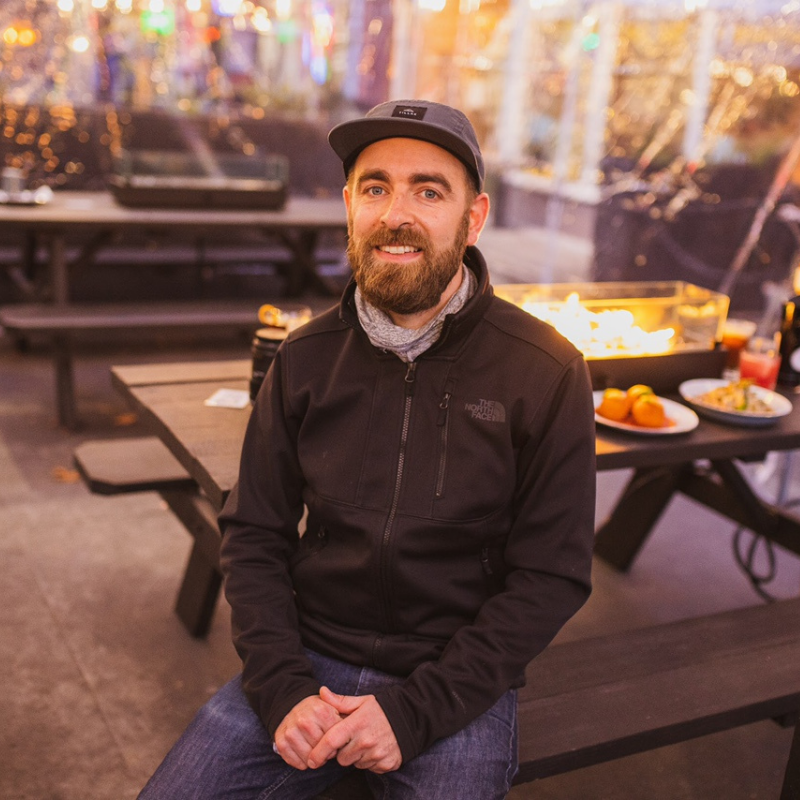 What do you love about owning a business in Downtown Bellingham?
"I love the sense of community that comes with having a downtown Bellingham business. It feels amazing to be a part of that and help it grow. I love how it's just big enough, yet still has a small-town feel. Having that community behind you is like an extended family. I'm so happy to be here and call Bellingham home. Every day I am meeting more and more amazing people."
Tell us why you chose the location for your business?
"The location is so important! It was important to me to find a place with character and roots and not just be a cookie-cutter building. I love the energy and uniqueness of downtown Bellingham. Storia Cucina is located in a beautiful, historic downtown building that used to be Michaels books. Walking into this space and seeing the original brick, 18 ft tall ceilings, with lots of natural light was a perfect fit for my concept. In fact, Storia Cucina' means 'kitchen story' in Italian, and there are truly tons of stories within these walls from before we were here and I love that."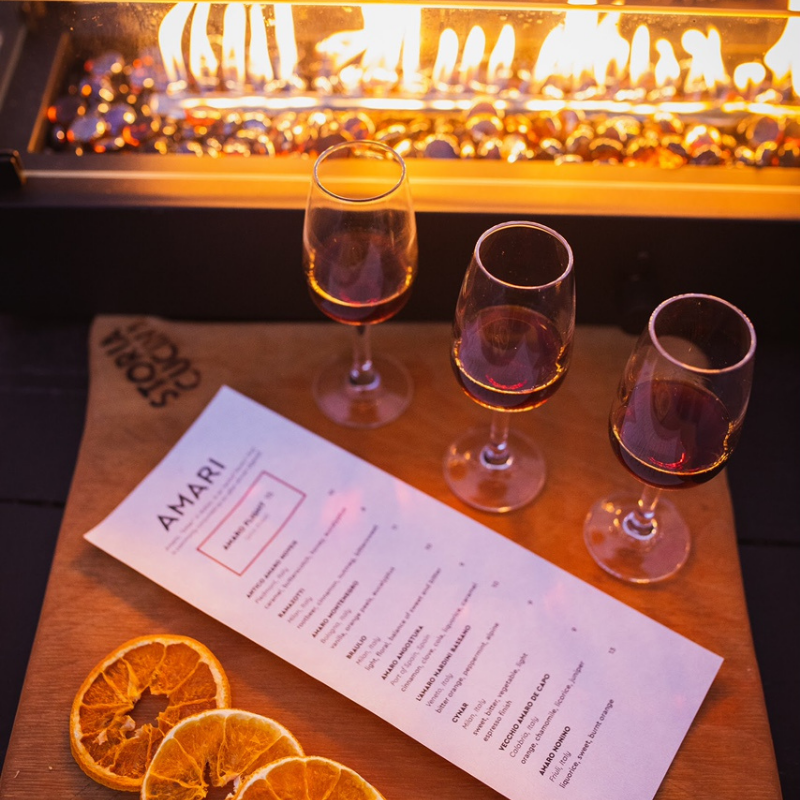 What was your inspiration for starting your company?
"One of the main reasons I opened Storia Cucina was my desire to move back home to the Pacific Northwest and be close to family! When I came back to Bellingham to open the restaurant, I brought along a lot of inspiration from the Bay Area where I lived for 10 years, including my 1971 San Francisco sourdough starter. My menu is also deeply influenced by my Italian family and trips to Italy!"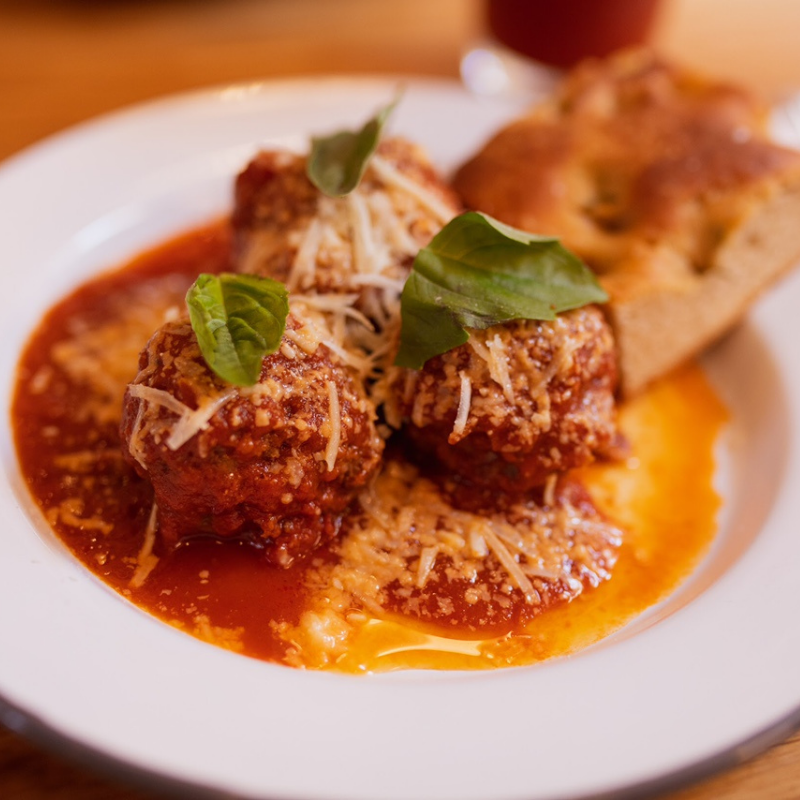 What are some of your favorite collaborations with other local businesses?
"I believe that it's so important to have good connections with your farmers and follow the slow food philosophy. Our farmers and purveyors are the ones doing all the hard work to supply us with beautiful products. Carne meats, Carinspring Mill, Ferndale Farmstead, Puget Sound Food Hub, and Uprising Seeds are a few of our favorite go-to connections for our menu. Also, I love our neighbors @thousandacrecidehouse! You can order food-to-go from us and eat it there while you drink their cider. What an amazing combo that is!"
How can the community support you and keep your business thriving?
"The best way to support Storia Cucina is to come to eat and drink or get take out food! We hope to help people understand that when you support small businesses like Storia Cucina, you are also supporting our amazing team as well as all the incredible local farmers we source the food from. The support from each meal you order at Storia Cucina ripples into the community beyond the walls of our restaurant."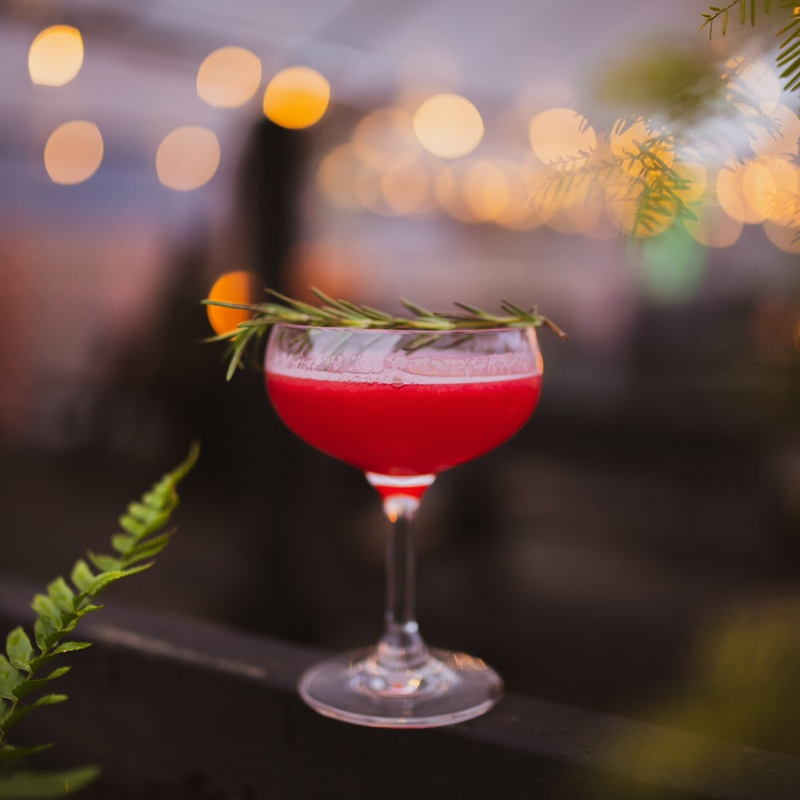 JULIAN'S REVIEW:
I am a self-proclaimed foodie and aim my business towards those local restaurants that are doing great things in the community and that are dedicated to healthy, locally sourced ingredients. Jonathan's dedication to these principles and his keen sensibilities in the kitchen make Storia Cucina a must-visit on my monthly dining-out list. Furthermore, I have appreciated their outdoor dining space during COVID, so we can continue to enjoy their great food and fun staff even in these crazy times. I give a whole-hearted 5 Stars to Storia Cucina and hope that if I am there when you are too, we can share A Monk's Dream (my favorite drink) or Arancini (my favorite appetizer) together!
Written by Dr. Marci L. Hardy, PhD