Understanding Closing Costs When Buying or Selling a Home: Interview with Senior Loan Officer, Nicole Walker
Posted by Kailee Rose on Thursday, January 7, 2021 at 1:38 AM
By Kailee Rose / January 7, 2021
Comment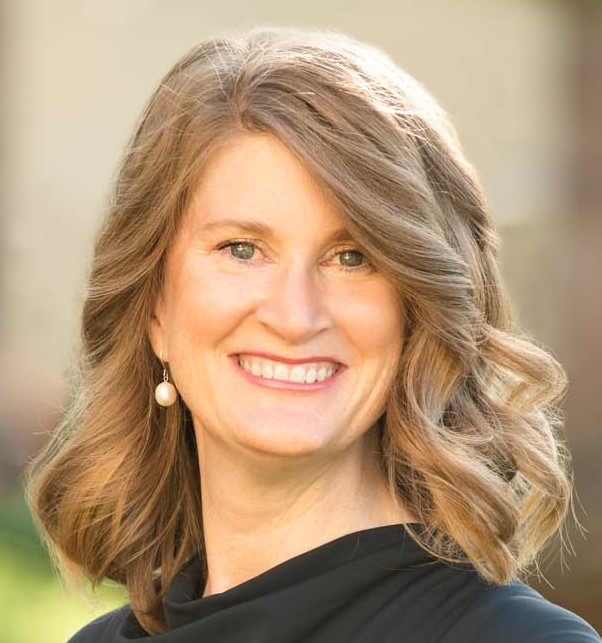 When you buy or sell a home, there are fees beyond the down payment (buyer) or realtor's commission (seller). Regardless of whether you are the buyer or seller, you want to factor these expenses into your budget, so you aren't surprised at closing with a financial requirement you didn't anticipate. In order to get an in-depth understanding of these expenses, we interviewed Nicole Walker, a Senior Loan Officer in Bellingham. Here is what she had to say:
QUESTION: Which closing costs typically fall to the SELLER and which to the BUYER?
Nicole explained that the buyer and seller each have costs at closing, but they are completely separate.
The buyer generally pays:

● ½ of the escrow agent fee(An escrow agent is an entity that has fiduciary responsibilities in the transfer of property from one party to another),

● Prepaid closing costs for setting up the escrow or impound account (money set aside for future property taxes and home insurance)

● buyer/lender title insurance,

● recording fee with the county and

● all the lender closing costs(appraisal, origination fees, processing fees, credit report, tax service fee,) .
The seller generally pays:
realtor(s)' commission(s) and
excise taxes.
She noted, "While the seller has fewer categories of costs, the seller will have higher overall costs than the buyer at closing."
QUESTION: Are some closing costs included in a buyer's loan or do buyers need extra money in addition to a down payment?
Nicole explained that this is an important item for prospective buyers to understand - there are NO closing costs included in a loan. All closing costs are in addition to the down payment, which means you need to save for your down payment PLUS your anticipated closing costs. Nicole explained that the only way to "roll the closing costs into the loan" is by offering a price to the seller, in which the seller feels they can accept that price and give the buyer credit towards closing costs. She stated, "For example, if the offer on a home is $400,000, but the seller is asked to contribute $5000 towards closing costs to the buyer, the seller is actually getting only $395,000 for their home because the $5,000 is being given away to the buyer. If the buyer's closing costs and prepaid costs are $5,000, then all that the buyer will need to pay at closing is their down payment." This can sometimes be negotiated with a seller but is more likely to be considered when the market is slow and favors buyers. When home inventory is low and sellers are getting multiple offers on a home, it is less likely that sellers will be interested in considering an offer like this.
QUESTION: How much do closing costs typically run in Whatcom County?
According to Nicole, a seller in Whatcom County can anticipate their closing and prepaid costs to run about 1%- 3% of the purchase price.
She stated that this number is harder to anticipate for buyers, as the costs for originating a loan vary from bank to bank based on the:
● size of the loan,
● type of loan (FHA, Conventional, USDA, VA, WSHFC) and
● interest rate buy down or not.
In Whatcom County, buyers can see total closing costs anywhere between $3,500 and $15,000, depending on the lender and loan they choose.
QUESTION: How do you tell if you are getting the best deal on your loan?
Nicole recommends that buyers shop around with different lenders on the same day, making sure to compare the total cost for the same interest rate and loan duration. This allows for an apples to apples comparison. She also recommends asking for a few rate options. In addition, Nicole said, "I would also review the loan officer. An inexperienced loan officer can be a disaster in getting your loan closed and your experience may be very stressful. Also, be very wary of online lenders. They do not have the best reputations and it can be harder to get your loan closed on time. In this market getting your loan closed on time is very important."
QUESTION: What is a loan estimate and why do I want one?
A loan estimate is given to a buyer with their initial loan application. This serves as the official estimate of the:
● type of loan
● interest rate – is the cost you will pay each year to borrow the money
● fees for that loan (to include the APR: annual percentage rate is expressed as a percentage that represents the actual yearly cost of funds over the term of a loan and reflects the interest rate, any points, mortgage broker fees, and other charges that you pay to get the loan), and
● the monthly payment you will pay after closing on your purchase (including principle & interest on the mortgage, mortgage insurance, taxes and insurance. Any HOA dues will be paid directly to the association.)
Nicole stated, "It is important for a buyer to carefully review this document and ask their loan officer questions if they don't understand something in it. The buyer's loan estimate is intended to ensure you know what you will be paying for and the kind of loan you are getting."
QUESTION: What is a closing disclosure and why should a buyer pay close attention to this document
?
Nicole shared with us that the buyer receives a loan estimate with their initial loan application. Fast forward several weeks through the loan process, and at least 3 days before their loan closes, the buyer will get the Closing Disclosure. Nicole said, "It is important to review and confirm everything matches what you expect to see: loan amount, interest rate, down payment amount, seller credits, lender credits, loan type, total monthly payment. Review and compare it to your original loan estimate. This is your last time to double-check before you sign the loan and accept the terms. The loan officer will appreciate your help with the review and would like to know if you think anything is missing or incorrect."
If you find a discrepancy, it is important to bring it to your loan officer's attention right away. You want to make sure that you are paying for what you agreed to.
SUMMARY
Buying or selling a home is an exciting and complex process, which is why it is important to assemble the right team of professionals to help you through the process. Having a realtor and mortgage lender you trust and who work well together can make the process that much easier on you in the long run.
If you want to learn more about the services Nicole Walker offers, including her free consultation for helping you get your financial affairs in order for buying or selling a home, you can connect with her HERE. Likewise, the team at Julian & Company is here to discuss how we can be of service to you as you plan to make your real estate dreams a reality.
Written by Dr. Marci Hardy, PhD